North Carolina Limestone Supplier
Applying limestone to agricultural fields and the lawns and gardens of your home improves the health of the soil. The lime reacts with the soil to lower the acidity and create a healthier pH balance. When you use limestone, you will have healthier crops and plants. For those in the agriculture industry, this helps with your bottom line. And when you use limestone at home, you can have a thriving, lush garden and a greener lawn.
North Carolina
VIRGINIA FORK PRODUCE CO.
719 Virginia Road
Edenton
,
North Carolina
27932
MEHERRIN AGRICULTURAL & CHEMICAL CO
413 Main Street
Severn
,
North Carolina
27877

C.A. PERRY & SONS, INC.
4033 Virginia Road
Hobbsville
,
North Carolina
27946
ALBEMARLE TRUCKING INC.
134 Ainsley Road
Hertford
,
North Carolina
27944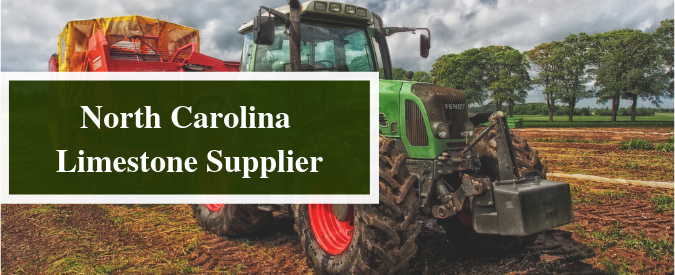 Looking for a Limestone Supplier in North Carolina? Baker Lime Is Your Answer
North Carolina is a unique state because it is made up of three very different geographic regions. The Atlantic coastal plain has areas such as the Outer Banks. This region borders the Atlantic Ocean. Moving west, the Atlantic coastal plain transitions into the Piedmont region. This area is characterized by gently rolling hills and some lower mountains. In the far western part of North Carolina is the Mountain region, which is part of the Appalachian Mountains. The state is home to many major cities, including Raleigh, Charlotte, Greensboro and Asheville.
Wherever you live in North Carolina, you can agree there's nothing quite like beautiful greenery around you when you go outdoors, whether you are a teacher whose district maintains its lawns and gardens or your own yard at home. Consistent limestone applications give plants that beautiful, vibrant look that you love.
When you're looking for limestone for sale in North Carolina, call on Baker Lime first.
See Great Results From Our High-Quality Products
Baker Lime is located in York, PA. However, we conduct sales of our quality lime products all across the Mid-Atlantic region, including North Carolina.
Our mining operations are local and produce limestone with high purity. We take that unrefined limestone and turn it into lime products of the highest quality for all of your limestone needs. We know that our products will improve the quality of your soil and, in turn, the quality of everything that grows in it. It's our guarantee.
By balancing the pH levels in your soil, your crops and plants can absorb more nutrients. Unlike other lime products, our products contain higher amounts of calcium and magnesium, which are essential minerals for your plants' health.
Buy Limestone in North Carolina From Baker Lime
We are the best source for limestone products in the Northeast. We carry a variety of products that can be used for a wide number of purposes. We can help you find the perfect lime product for the job, whether powdered or pelletized lime, or dry or damp varieties. We will work with you to determine exactly what you need and how much of it is necessary for the job.
Along with our high-quality products, we will provide you with top-notch customer service. Baker Lime has more than 125 years of business. We'll put that experience and knowledge to work for you.
To learn more about our top-quality limestone products, request a quote or place an order, please find and contact your local Baker Lime dealer today.