Delaware Limestone Supplier
Looking for Agricultural Limestone in Delaware? Look No Further
Delaware may not be big – it's the nation's second-smallest state – but it certainly is one of the most important. The First State has the lowest average elevation out of any in the country, making a good portion of its terrain ideal for farming. With its gently rolling landscape and humid subtropical climate, there's a longer agricultural season in the south than in the north. You know you need to make the most out of the growing season. You do what you can to make sure the soil encourages as much growth as possible. That's where Baker Lime limestone comes in.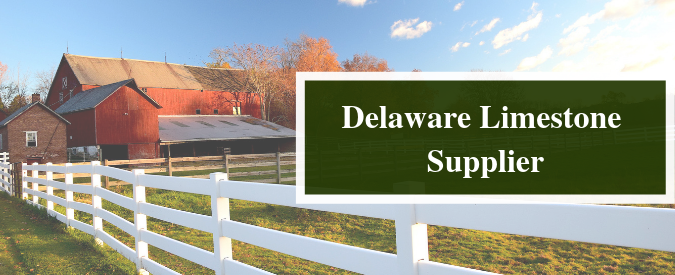 Why You Need Limestone in Delaware
In this day and age, you'll do anything to improve your output. That's why you should strongly consider taking control of the acidity of your soil with limestone. Limestone, a sedimentary rock, neutralizes acid soil, creating a luscious soil pH that significantly boosts crop yields and improves the effectiveness of both fertilizers and herbicides. Once you see the transformative nature the rock brings to plants – thanks to the calcium and magnesium it contains – there is no turning back.
Limestone is also ideal for anywhere you need luscious green grass, whether it's a golf course, park or your own lawn. With Baker Lime premier pelletized lime, you can enjoy a healthier, more vibrant lawn.
Choose Baker Lime for Unmatched Limestone Quality
Baker Lime provides only the highest quality limestone products. For instance, while typical limestone is made up of just 84.8% of carbonates, our AG-Dolomite is composed of 97.5%. With more magnesium and calcium than other limestone, you can expect better results.
Limestone Suppliers in Delaware Can't Compete With Baker Lime
For over 125 years, Baker Lime has been a premier supplier of the finest limestone products on the market. Our high-quality limestone is mined from a dolomite-rich deposit in the heart of York County, Pennsylvania.
Whatever your limestone needs might be, we have you covered. With a diverse line of products and a commitment to excellent customer service, Baker Lime is your best source for limestone products in the area. We're open 24 hours a day, seven days a week, all year long. Contact us today for more information on our many limestone-based products or to place your order.