The Purpose of Soil Testing
Author/Reviewed By: Josh Miller, Sales Manager: Baker Lime & North America Minerals
Published: 12/12/2017 – Updated: 3/20/2020
Understanding the importance of soil analysis in managing your land is a crucial step toward the overall health of your garden or farm. You need to determine the amount of fertilizers and other products you should apply to reach your goals. Knowing as much information as possible about your soil will help you understand how to proceed with your gardening and crop production throughout the year.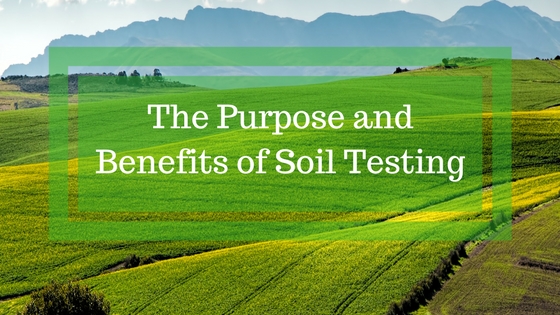 How to Take Soil Samples For Lab Testing
While we do not complete soil testing at Baker Lime, we do know several state universities throughout our service areas that offer resource points to get you started.
What Are the Advantages of Soil Testing?
Soil provides countless resources required for a healthy landscape and sustainable garden, including living organisms, nutrients and water. Choosing to have your soil tested will give you important information about each of these elements and more. Professionals like archaeologists and scientists use soil testing to learn about how the land functioned in the past, expected environmental conditions and more, which goes to show its vast utility. Farming and domestic uses abound as well. What are some of the most common reasons for soil testing? Consider having your soil tested if you're thinking about:
Constructing a play area for children in your yard. Parents benefit from soil testing to make sure their land is safe. Hazardous amounts of arsenic and lead can cause illness, impairments or even death, depending on the amount of exposure a person has to the elements and for how long. Knowing exactly what is in your soil will allow you to take care of problems and know your yard provides a safe area for the kids to play. 
Starting a vegetable garden. Completing soil testing will give you comprehensive data about your land so you know the best sections to plant in. You'll learn the density of certain nutrients in your garden, like potassium, phosphorus and magnesium. You'll also get information about your soil's pH, or acidity, level. Once you have these facts, you'll be able to apply lime and fertilizer in appropriate amounts. This way, you won't spread the wrong amount of manure or other substances for plant growth.
Farming a large plot. For much the same reasons you'd want to test soil for safety or for a vegetable garden, you'll also want to consider it for farming applications. The importance of soil testing in crop production is obvious when you calculate the amount of time and money that could be lost from dangerous chemicals throughout the region or the application of the wrong chemicals and aids.
Locate a University Branch Near You to Help With Your Soil Testing                        
If you need to find a resource center in your state that can help determine whether you need soil testing and what the next steps are, we'll help you find state universities that provide this information. Universities like Penn State, Rutgers, University of Maryland and more are well-known for their ability to supply extensive learning materials. Extension offices offer different services and products, ranging from advice and results interpretation to soil test bags and more. You can locate a branch near you for information and testing in:
Our goal at Baker Lime is to help you find the resources you need to succeed in your landscaping, farming and gardening endeavors. We don't offer soil testing ourselves, but we will gladly provide both the products and education you need if you don't find what you are looking for from this resource list. Find and contact your local Baker Lime dealer today with questions or requests.