West Virginia
We Have The Best Agricultural Limestone in West Virginia
Originally part of Virginia, West Virginia didn't become its own state until 1863 when it joined with the North during the Civil War. Although it is more mountainous than its neighbor to the east, West Virginia is still home to a number of farms sprinkled throughout the state. Whether you're a West Virginia farmer looking to maximize crop yield, a homeowner who wants to impress neighbors with the best lawn on the block, or a botanist trying to cultivate the best garden possible, you need limestone. Get a bulk limestone order in West Virginia today!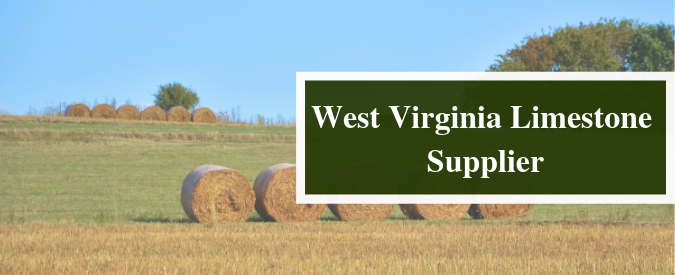 Limestone – The Answer to Acidic Soil
If your soil is too acidic, plants won't grow to their full potential. They will be deprived of certain vital nutrients such as phosphorous, potassium and nitrogen. Rich in magnesium and calcium, adding Baker Lime limestone to soil helps ensure your plants will thrive. Our limestone neutralizes acidic soil, creating the environment you need to produce the best crops. It's an easy fix, and the returns pay dividends.
The Power of High Quality Limestone From Baker Lime
When you choose Baker Lime, you're choosing the best quality limestone products available today. When most limestone has just 84.8% of carbonates, ours has a composition of 97.5%. That means more magnesium and calcium for better results.
Looking for the Best West Virginia Limestone Supplier? You Found Us!
For over 125 years, Baker Lime has been providing limestone-based products of the highest caliber to West Virginia and beyond. Our limestone comes from a dolomite-rich deposit in the heart of York County, Pennsylvania. Whether you want pelletized or pulverized limestone, damp or dry, we've got you covered. With Baker Lime's agricultural limestone in your soil, you'll be able to realize greater returns on your crops, leave a trail of satisfied customers in the landscaping business, enjoy the greenest lawn on the block or sit back with pride as neighbors admire your garden.
Find and contact your local Baker Lime dealer today to learn more about our many products or to place your order. We're open all year, seven days a week, 24 hours a day to better serve you.